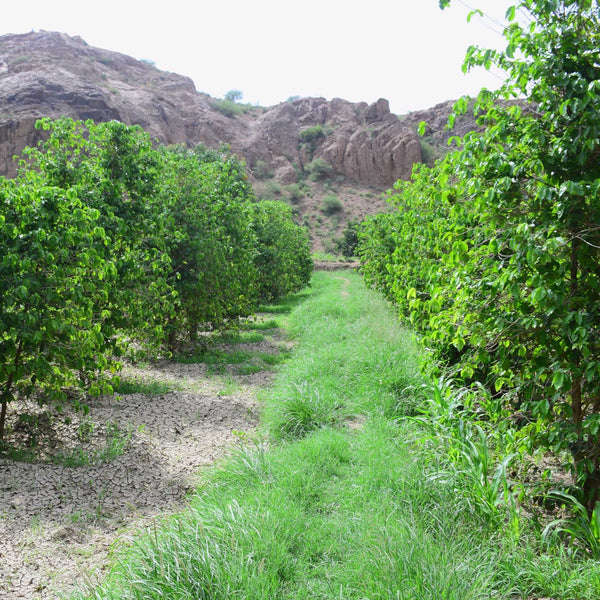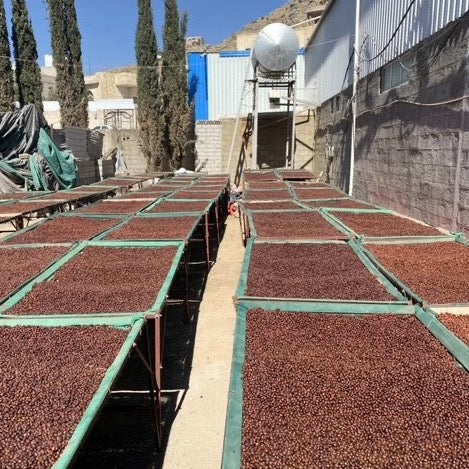 ROASTERS CHOICE - NICARAGUA LOS NUBARRONES
Shipping

POSTAGE COST

For U.K. mainland we operate a free shipping service for all coffee orders over £15, £3.95 for orders under £15. For international shipping please email us for a quote - hello@wbroast.co.uk.

WHEN WILL MY ORDER BE DISPATCHED?

We work on all orders in the order that we receive them. Normally we dispatch parcels either the same or next working day. However during very busy periods it may take an extra day or two for your parcel to be dispatched.

​Please contact hello@wbroast.co.uk for any returns. Returns can be made for any unsatisfactory products and full refund given. Please contact us within 5 business days of receiving your purchase to allows us to look into your query. Return cost to be paid for by customer. 

If your order becomes damaged in transit, we ask for you to provide photo evidence so we can process the refund through Royal Mail. 

 
FAQ's & Storage

Frequently Asked Questions:

What strength is the coffee?

We advise this coffee to be a strength of 3.5 out of 5. Punchy but not over powering. 

Are the beans oily? 

No, these beans are not oily, if you have particularly sensitive machine/equipment, these beans should be perfect. 

Where to store the coffee?

We recommend storing the coffee in a cool, dark, dry cupboard, before you open them. Once opened, reseal the bag and they can be safely stored in the packaging, and we recommend to consume them within 4 weeks of opening.

How many coffees do the bags serve?

250g - serves 13-15 coffees. 500g - serves 26-30 coffees. 1kg - serves 55-65 coffees. We recommend one kilo bag to serve 2 coffees a day, to last a month.

What's the best before date?

All our coffees are roasted to order, meaning they couldn't be fresher. We advise a best before date of 6 months from the order date. 

Why plant trees?

Restoring animals' habitats, which, in turn helps increase biodiversity by giving endemic species the chance to thrive
Removing carbon dioxide from the atmosphere by putting it back into the plants and soil, and therefore helping to reduce global warming
Cleaning the air by removing pollutant gases such as nitrogen oxides, ammonia, sulphur dioxide and ozone by trapping these gases in their leaves and bark

 

Restoring local ecosystems that have been destroyed by deforestation or other external factors
Reducing the impact of flooding and soil erosion, which helps to protect nearby communities and their livelihoods

 

Providing an income for tree planters in lower income countries.
Ground Rules: Brew Guide
November Roasters Choice. Notes of 

Bubble gum, Maltesers, Apple, Pear & Peach Tea.

 
Ever changing selection, Roasters Choice is our pick of the best coffees. Often award winners, micro-lots and limited runs.100% arabica, seriously high quality coffee beans
Resealable/recyclable bag, to stay fresher for longer
Fast delivery with same day dispatch
What you need to know:
Notes of 

Malteser and apple acidity

Perfect for all brewing methods
Strength 3.5/5
Body - Medium
Acidity - Medium
The Coffee Farm:
OWNER/FARM: Mariano Rafael Montealegre Callejas
ALTITUDE GROWN – 1450-1700 meters above sea level
LOCATION – Nueva Segovia, Nicaragua 
PROCESS – Natural

VARIETAL - Java
Nicaragua:

Finca Los Nubarrones is owned by Mariano Rafael Montealegre Callejas since 2010, acquired through purchase. The farm is located 5 kilometers west of El Avion, in Quisulí Arriba, Mosonte, Nueva Segovia, with the GPS coordinates: 16 P 562821 1519631.
On this farm, three permanent workers are employed, and during the harvest and collection period, which takes place from December to April, the number of employees increases to 12. Los Nubarrones spans an area of 9.5 hectares and yields an average of 12 quintals of cherry per hectare. The coffee variety grown is Java, cultivated at altitudes ranging from 1450 to 1700 meters on sandy loam soil.
As for the specific lot, it is located at an altitude of 1590 meters. This lot covers the entire 9.5 hectares of the farm and also grows Java coffee. The cultivation process is eco-friendly, with the farm providing shade through forest, fruit, and musaceae species. The coffee plants are pruned to improve their tissue and shade is managed to increase light infiltration. Only mature coffee beans are harvested.
After the selection of the lot to be harvested, coffee is collected when the fruit is mature. Post-harvest, the beans are measured, selected, floated, packed, and sent to the dry coffee mill in plastic bags and macen sacks. The coffee is processed in the dry mill and spread on African beds for drying, covered with a roof inside a microtunnel, ensuring the coffee does not touch the ground and is moved with PVC rakes. Once dried, the coffee is stored in a special area inside the warehouse, separate from other coffees.
Once opened, consume within 3 - 4 weeks for best results and before best before date. Unopened lasts for 6 months. Best kept in cool dry environment.
A
Andrea Morley
(Leicester, GB)
Roasters choice coffee
Lovely coffee, nice to have a change from the Signature Gold which we love. Great coffee at a good price. Will keep buying from this roaster.
C
Charles Bithell
(Ellesmere Port, GB)
O
Oscar Smith
(Basingstoke, GB)
Another fine speciality roast
Having a different bean and roast to try every month is a joy and keeps things interesting for the home barista. Having some information provided with the coffee helps understand the provenance and process of the beans is a great touch well done WB Roastery
T
Tibor Hanis
(Bracknell, GB)
I love it
I tried a few roasts already from WBR, but this is one of my favourites so far.
Roasting Perfection
We roast to emphasise body and sweetness, with reduced, soft apple like acidity. Like a Swedish head massage on your taste buds.
GREAT TASTE PRODUCER
Qualified "Great Taste Producer", guaranteed quality. Winning 8 awards in 3 years. See for yourself?
Easy Brewing
Roasted for easy brewing. You won't need a beard, Bunsen burner or refractometer to brew the best coffee you've ever had.