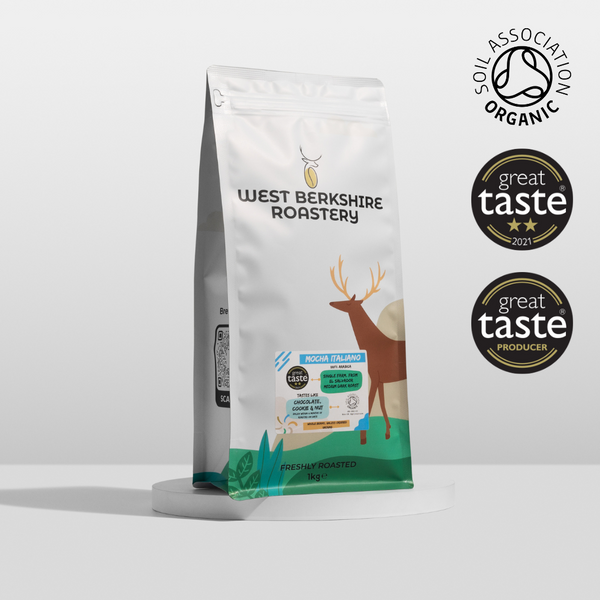 AWARD WINNING COFFEE BEANS
Freshly roasted to order for notoriously tasty coffee, you can't get in the shops.
Really love how well set-up the service is. Beans arrive within a few days, with a really recent roast date (From other Roasters, we've had fresh beans slowly, or old beans quickly).
Anthony, Thank you!
"I've been using cheap store bought coffee beans and decided to try proper coffee beans. The difference is night and day".
Matt H, Thank you!
Let customers speak for us
WHAT's all the fuss about?
↓ SIGNATURE GOLD ↓
'LA ESPERANZA' THE HOPE
ORGANIC | VARIETY - BOURBON | FAIR-TRADE | HAND-PICKED | SHADE GROWN
"Best ever Beans. We absolutely love these coffee beans the flavour and taste is second to none. Smooth, intense without the bitterness. These are still our favourite by far."
Kirtsy S, Thank you!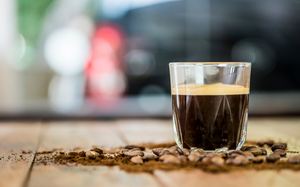 medium intensity
With notes of toffee, chocolate and a touch of malt to the finish, what's not to love? Stands up well to milk but also holds its own black. Creamy soft body.
West Berkshire Way
We take inspiration for our logo from our local county flag - featuring a stag & oak. 
This design's connection with the county dates from at least Micheal Drayton's 1627 poem Battle of Agincourt, where he describes the men of Berkshire marching under the symbol of "a Stag, under an Oake that stood". 
The stag has twelve-point antlers (characteristic of "royal stag"red deer), a reference to the county's title as the "Royal County of Berkshire". The stag and oak together represent the county's forestry and deer herds.
Learn more
Old Town, Modern Take
Nestled in historic West Berkshire, near the local lakes in Thatcham, one of the oldest continually habited settlements in England, our award winning coffee is hand-roasted to order. 
This ensures your coffee loses none of its original flavour and maintains a richer fuller taste.
Learn more
Proudly Supplying
Join dozens of local & national businesses in serving our coffee. Whether it's whole beans for a restaurant or cold brew concentrate for cocktails!