"I've been using cheap store bought coffee beans and decided to try proper coffee beans. The difference is night and day".
Matt H, Thank you!
What's all the fuss about?
↓ gymbrew ↓
IGNITE YOUR SENSES
Designed to kickstart your day with the invigorating and irresistible taste of the UK's strongest 100% Arabica coffee, ensuring a powerful start every morning.
Hand-roasted and date stamped to order in ultra small batches for freshness. We buy out this special micro-lot coffee each year which is specifically grown just for gymBrew - sourced direct from the farmer.
UK's Strongest 100% Arabica Coffee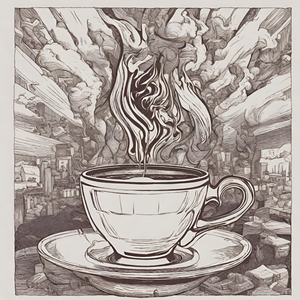 Indulgent Flavour
Notes of Creamy Chocolate & Malt for the ultimate indulgent coffee experience.
The Roasting
Medium to Dark, Hand-Roasted to order in our Great Taste Award Winning roastery for maximum freshness.
For many, speciality coffee is synonymous with light roasts. Those people could be missing out on the chocolatey charms of darker roast espresso.
100% Magic, 100% Bourbon arabica
Only the best coffee beans selected and roasted specially for espresso and bean-to-cup machines. Bourbon is a coveted find.
Bourbon is the most famous of the Bourbon-descended varieties. It is a tall variety characterized by relatively low production, susceptibility to the major diseases, and excellent cup quality.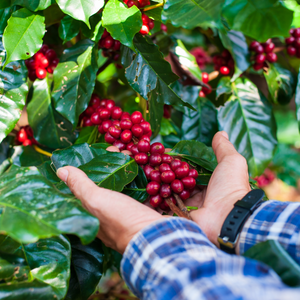 Exclusive coffee
Coffee you can't get in the shops. We buy the whole years supply from the farmer.
"Best ever Beans. We absolutely love these coffee beans the flavour and taste is second to none. Smooth, intense without the bitterness. These are still our favourite by far."
Kirtsy S, Thank you!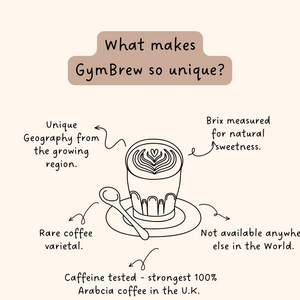 Benefits of GymBrew
Easy to Brew, no more Youtube videos or endless grind changes.
Unique Flavour - you can only buy this coffee from us, no where else in the U.K.
Fast Delivery. We ship same day on a next-day fully tracked service.
Freshly Roasted to Order. Not left in a warehouse going stale, sorry Amazon.
We caffeine tested dozens of different coffee varieties such as Bourbon, Java, Caturra, Catuai to find the strongest. You name it we tested it.
Delicious coffee. Nice lift/boost from a strong coffee, but no jitters or crash. Really enjoyed Gym Brew will order again.
Kieron, Thank You!
Who's it for?
Fitness enthusiasts wanting a targeted natural energy boost for pre & post workout.
Anyone wanting to clear the fog, increase their energy & boost daily performance without compromising taste. 
Coffee lovers wanting a full-bodied brew.
The Caffeine Craft:
Lab tested caffeine - 200mg per 350ml cup, 10g ground coffee. 
Low acidity beans & naturally packed with healthy antioxidants, perfect for a healthy, balanced diet.
Important to note, we do not use Robusta beans in this blend, instead we have lab tested dozens of quality Arabica varietals, so you get the caffeine kick without compromising flavour.
Whilst there are stronger coffees on the market, we feel these lack the flavour from using low quality Robusta. 
Did you know?
Studies have shown that a simple black coffee can give you a 12% performance boost as the caffeine stimulates the brain leading to enhanced concentration and a reduction of actual and perceived muscular fatigue. 
Gym Brew-The perfect extra boost in energy.
As a regular serious gym nut who trains 3-5 times a week along with HIIT sessions always looking for a good energy boost prior, as most of the so called best pre workouts are littered with insane amounts of caffiene amongst other untested ingredients I keep it simple. Beet juice-pre workout with a strong black coffee along with some basic carbs for energy. Tried this morning and apart from the superb taste my energy levels were without question increased with obviously enabled me to train harder for longer. Superb tasting effective coffee for the gym.
Great coffee
Great tasting coffee, delivered quickly and gives a nice boost!
Great taste. Great result
Made in a cafetière. Good strong taste and a great wake up drink on the morning. I highly recommend it.
Gym brew
Gym brew is definitely a strong coffee ,a little to strong for my liking !!
Going to stick with rich Italian