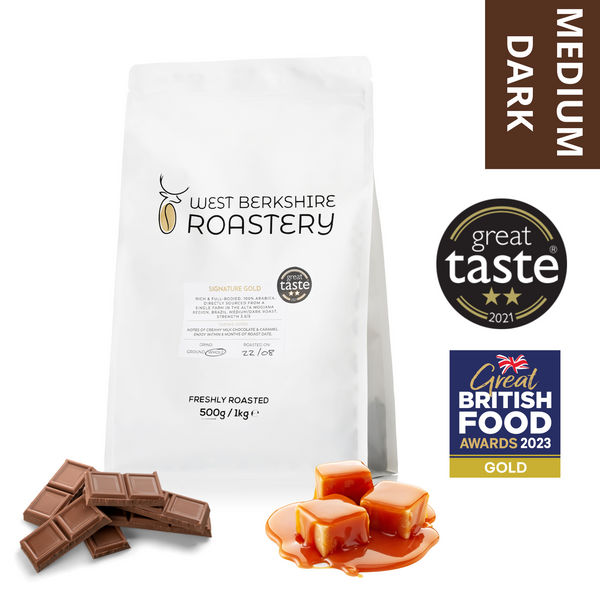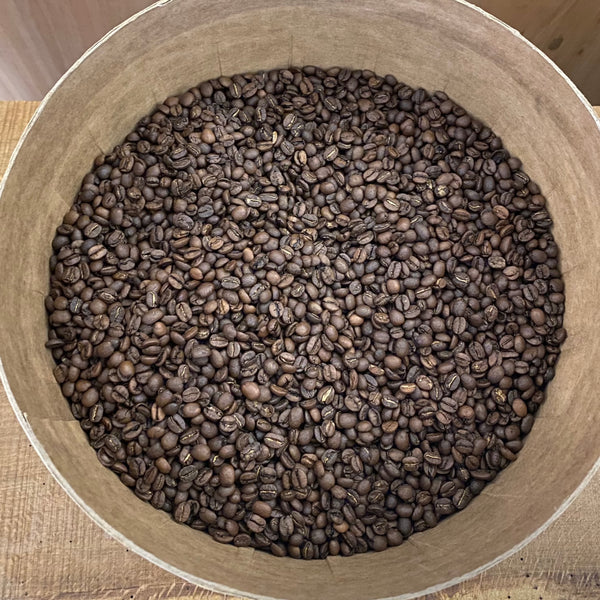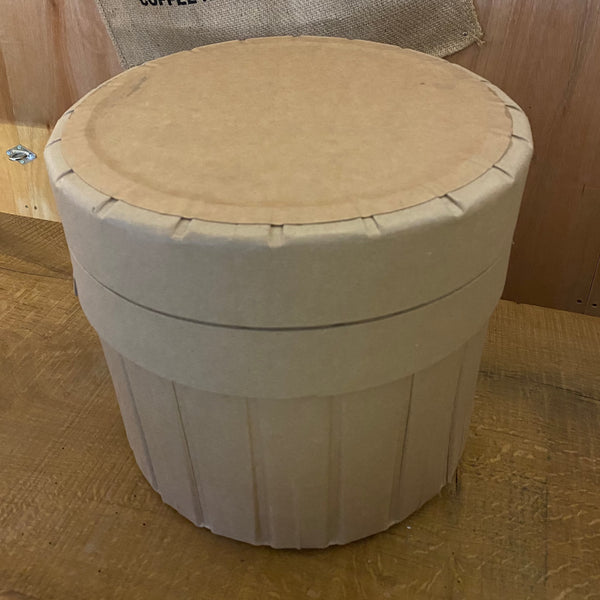 ULTIMATE WHOLESALE COFFEE BEANS 6 x 1KG
Regular price
$122.82
Sale price
$193.64
In Stock & Ready to Roast
Shipping

POSTAGE COST

For U.K. mainland we operate a free shipping service for all coffee orders over £15, £3.95 for orders under £15. For international shipping please email us for a quote - hello@wbroast.co.uk.

WHEN WILL MY ORDER BE DISPATCHED?

We work on all orders in the order that we receive them. Normally we dispatch parcels either the same or next working day. However during very busy periods it may take an extra day or two for your parcel to be dispatched.

​Please contact hello@wbroast.co.uk for any returns. Returns can be made for any unsatisfactory products and full refund given. Please contact us within 5 business days of receiving your purchase to allows us to look into your query. Return cost to be paid for by customer. 

If your order becomes damaged in transit, we ask for you to provide photo evidence so we can process the refund through Royal Mail. 

 
FAQ's & Storage

Frequently Asked Questions:

What strength is the coffee?

We advise this coffee to be a strength of 3.5 out of 5. Punchy but not over powering. 

Are the beans oily? 

No, these beans are not oily, if you have particularly sensitive machine/equipment, these beans should be perfect. 

Where to store the coffee?

We recommend storing the coffee in a cool, dark, dry cupboard, before you open them. Once opened, reseal the bag and they can be safely stored in the packaging, and we recommend to consume them within 4 weeks of opening.

How many coffees do the bags serve?

250g - serves 13-15 coffees. 500g - serves 26-30 coffees. 1kg - serves 55-65 coffees. We recommend one kilo bag to serve 2 coffees a day, to last a month.

What's the best before date?

All our coffees are roasted to order, meaning they couldn't be fresher. We advise a best before date of 6 months from the order date. 

Why plant trees?

Restoring animals' habitats, which, in turn helps increase biodiversity by giving endemic species the chance to thrive
Removing carbon dioxide from the atmosphere by putting it back into the plants and soil, and therefore helping to reduce global warming
Cleaning the air by removing pollutant gases such as nitrogen oxides, ammonia, sulphur dioxide and ozone by trapping these gases in their leaves and bark

 

Restoring local ecosystems that have been destroyed by deforestation or other external factors
Reducing the impact of flooding and soil erosion, which helps to protect nearby communities and their livelihoods

 

Providing an income for tree planters in lower income countries.
Ground Rules: Brew Guide
Award Winning Signature Gold. Rich, bold & balanced. Notes of milk chocolate, malt and hints of toffee. Perfect for bean-to-cup and espresso machines. 100% Arabica. 
Easy to brew for consistent, quality espresso, perfect for cafés, bars, hotels, restaurant's and the hospitality industry. Order today, enjoy raving customer reviews tomorrow! Simply use in a bean-to-cup or espresso machine. 
"Fantastic coffee and service, we serve this in our cafe and our customers love it!" - Thanks James, Alexander's tea room.
Double Great Taste Award Winner - carefully selected speciality coffee from a farm who we have worked very closely with for a number of years, so we can guarantee regular, consistent supply. Hand-roasted and date stamped to order for unbeatable freshness. 
Crafted in our Great Taste award winning roastery, safe from flavour-destroyers, 100% Arabica beans for a dream brew.
100% Fair-trade and Award-Winning 
Safely packaged in resealable, recyclable bags, for long lasting freshness. 
Free Next Day delivery.
Specifically roasted for Espresso & Bean-to-Cup machines and for the premium wholesale market. 
Stays ultra fresh for up to 6 months unopened. One of UK's highest rated coffees - rated 4.9/5 based on over 300 reviews. WOW your customers and keep them coming back for more. 
Our wholesale/trade prices are extremely competitive, and whilst there are cheaper coffees available, these are often very quickly, very dark roasted, presenting a bitter taste. Most of these coffees have a long use by date, where the coffee has lost much of its flavour by the time it is used. We believe it's better to provide a high quality, smooth coffee, where customers often buy a second cup and return many more times, just for a great brew!
Labeless packaging, not for individual resell. Discover our even better priced buckets below:
If you have any queries on our wholesale coffee supply please email hello@wbroast.co.uk
NEW IN:
We've been working hard behind the scenes to enhance the quality of your coffee while reducing your business costs. Moreover, our efforts have significantly improved the sustainability in the process. Discover our 'Buckets of Flavour', the first in the UK and future of wholesale coffee:
THE PACKAGING:
Lightweight
Fully Biodegradable 
Made in the U.K.
Reduced material & power usage
Reusable 
Easily recyclable with regular cardboard 
Plastic Free
The best part. 6kg of this coffee would typically retail at £149.70. Reducing material and labour cost by packing in our buckets, we can slash the cost to £84.95 with free next-day delivery, a whopping saving!
For optimum freshness, we advise to use the beans within 3 weeks of opening (always keep the lid on) and within 4 weeks of roasted on date. This is usually no problem with most small to medium businesses typically using 1-2 kilos per day. Bear in mind we roast to order on the same day and deliver within 24 hours!
Are you ready to take your coffee to the next level, whilst reducing costs in this particularly tough economy?
Join hundreds of businesses, across the UK who are converting to a more sustainable alternative. Guaranteed freshness, as we roast your coffee directly to order. 
M
Martin
(High Wycombe, GB)
Delicious, quality coffee!
Great tasting and freshly roasted coffee at a good price - highly recommend
D
Doug Cable
(Aylesford, GB)
Great anytime coffee
This coffee is a great anytime coffee, very smooth. Speedy delivery too.
My fave coffee with excellent service. Super quick free delivery with roasted to order beans. Gorgeous
L
Lucian Balan
(Reading, GB)
Well balanced coffee
I found the signature gold coffee taste to be good balance between fruity and bitterness. Plenty of crema, just a bit less than Italian rich.
Great coffee
Started with the taster pack and found this one to be the best and have ordered it separately. Really enjoying it
Roasting Perfection
We roast to emphasise body and sweetness, with reduced, soft apple like acidity. Like a Swedish head massage on your taste buds.
GREAT TASTE PRODUCER
Qualified "Great Taste Producer", guaranteed quality. Winning 8 awards in 3 years. See for yourself?
Easy Brewing
Roasted for easy brewing. You won't need a beard, Bunsen burner or refractometer to brew the best coffee you've ever had.